World First Rebel Simcard II Unlocks the Dell Streak to any network.
The Rebel Simcard Team have had alot of Feedback from users who have a Dell Streak and have used the Rebel Simcard II with firmware V1.1 to successfully use other providers network simcard in their locked phone.
The pictures show the Dell Streak unlocked and working in UK Orange Network.
No need to use cables codes or software. No modificatiuons need to be done on the Dell.
Simply Cut your network sim and enter with Rebel simcard II in your simgate and power up and you are Ready to use Full functions .
You can order a unlock sim from this section here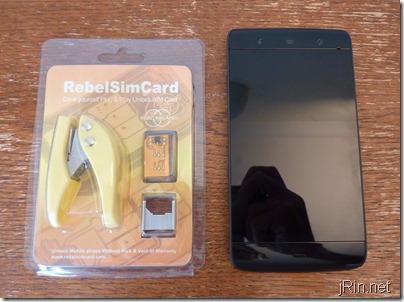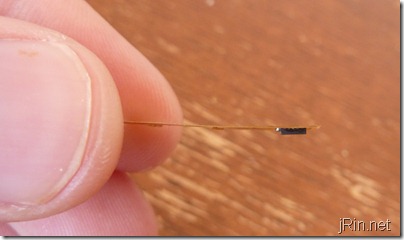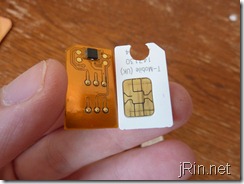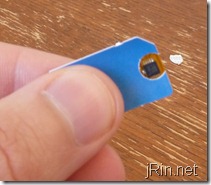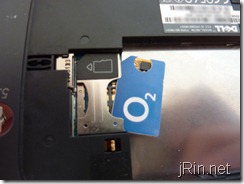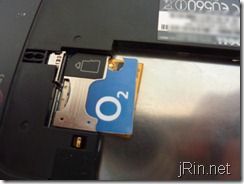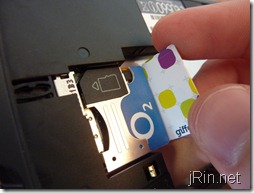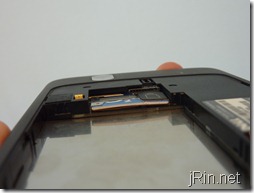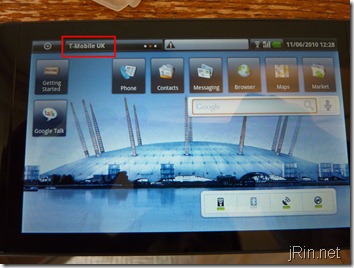 Dell Streak Unlock FAQ
Can i unlock the Dell Streak using Cables or Software ?
No the Dell Streak cannot be unlocked by cables or software as of Today and only the Rebel Simcard II can Let you use your choice of network simcard & best of without Warranty Loss.
Can you use any network simcard with your locked Dell Streak ?
Yes You can as the Rebel simcard Team have Tested all UK network Simcards and 3G USIM and GSM Simcards are Full Compatible. GSM USIM 3G Sim
Can I use 2G Data Services like GPRS and EDGE and WAP ?
Yes you just need to Add the APN settings for your Network simcard provider.
Can I use 3G mode for Data Services and You Tube ?
Yes 70% of You can use high Speed mobile internet through your network simcard company if they supply this service and just need to Configure the APN settings as above.
Can I Copy my contacts to and from my simcard and phones as normal ?
Yes you can import and export contact data ato and from your network simcard memory.
Can i use the Android Market Place to Download Apps without using Wifi ?
Yes you can simple make a google account or if you have one simply login and use the 1000′s of free applications and download via 2G or 3G without using Wifi.
Do i need to Make any settings to to get Data to Work other than APN ?
Yes you want to set Data Roaming ON in your Settings. But dont worry your not really roaming and your network providers will not charge you extra if your are in your network sim home country when using data.
The Data roaming needs to be on only to Fool the Deal Streak to think it is doing so which allows your data to work great.
Will i be able to Insert the Rebel Sim II Safely in my Dell Streak ?
Yes it not hard at all. You can see the video and the Picture guide below that shows the steps needed to insert the rebel sim II in to he simgate of the Dell Streak.
Video Guide how to unlock Dell Streak
also you can checkout a Full Review By the Tech Team at  jrin.net please Visit Unlock Dell Streak
Dell Streak Quick Setup Guide
1 Power on your phone
2 Click on Top left hand Button
3 Click on Settings
4 Click on Wireless Controls
5 Click on Mobile Networks
6 Click on Network Mode
7  Select GSM
8 Make sure DATA roaming and and Data Connection both have ticks on
9 Place your network sim you want to use in another 2G model phone  or if you have a 3G model phone turn off 3G then take out  your sim once you get signal on the phone on gsm / 2G network.
10 Use the Network Sim cutter to make cut your network sim ready for use with Rebel Sim II
11 Insert the Rebel Sim II and your network sim as shown below
11 Now power up the phone and you will be connected to the network.
12 Enter your APN settings for DATA connection for you network simcard provider
13 Now your Data and Calls in and OUT will be Working
14 Now you can also Turn ON 3G for faster Data Speeds.
15 How To have 3G incoming Calls
Calls IN          Calls Out          Data Use
2G Yes                       YES                      YES
3G YES *                      YES                    YES
*  While in 3G mode calls can only come in  if you have an application like Gtalk MSN Yahoo etc running in the Back ground. You can download these for free from the Android Market place.
Important Please Read This Before Ordering
Is thier any other way to unlock the Dell Streak in the World ?
No thier is no other solution to use another networks simcard on the Dell Streak thats locked to one Network other than the Current Rebel sim II Solution.

Is this Solution a Perfect ?
No this is not the perfect solution as for some users 3G may not be accessible and you will have to use the Dell Streak in 2G mode Only
Also to be able to use your network sim with the Rebel sim II and get network in your Dell you need to do the following steps
You need to place your network sim in a 2G only phone and let your simcard get network.
If using a 3G Model  phone turn off 3G and then get network on your sim in 2G mode but this does not work for all phones as some phones even when you turn off 3G in the software functions will initalise your network sim in 3G/UMTS Mode but we need to initialise the network sim in 2G mode so try another model phone to get network in 2G then use in Dell Streak if you cant get network at all that is the reason.
Place in Dell streak but first make sure Dell Streak Data roaming is turned on and 3G is off
From Time to time you may loose network when travelling through network black spots but when stationary its not a problem.
When you loose network the only way to regian this is to place your network sim in a 2g only phone or a phone is 2g mode as described above and then enter back in to the Streak.
Can i Use Data downloads via 2G/3G ?
Yes in 2G mode this works for all networks worldwide but 3G data may not work for some network but is working for over %70 of network simcards worldwide.
Can i Recieve Call when Logged in to 3G mode ?
No Calls do not Come in while in 3G mode unless your are surfing the Net or as in PDF guide on how to set up you need to run a program inthe background like gtalk which keeps you connected to the Net all the time and then you dont miss incoming calls.
Can i Recieve Call when Logged in to 2G mode ?
Yes calls come in normal and you dont need to change anything in the phone.
Are the Rebel Team looking at improveing the current solution ?
Our R&D Team are busy with other projects for now but will be looking more closly at this in the Near Future.
Is thier any Point me Purchasing the Value Pack or a USB Programmer ?
Rebel Simcard II is a multi function Device and can be used for 3 types of Applications
1 Mobile phone unlocking using V1 firmware & V1.1
2 Least cost routing via Callthrough using firmware 2
3 Least Cost routing via Callback using Firmware 3
You can Choose how who you want to use the rebel simcard II and for which application by loading the firmwares yourself.
Software Updates Are Free & New Firmwares are in the Pipe Line.
You can see from our history that the Rebel simcard II has provided a unlock solution for many Phone models when no other codes software or cable unlock solutions Existed. Who knows what future models the rebel simcard II will unlock for you
Limited Offer Dell Steak Rebel Unlock Simcards Customers Receive Bonus Black Leather Flip Carry Case For Dell Streak Android
Related Posts:
Category: Downloads, Streak Hacks, Streak Tricks & Tips